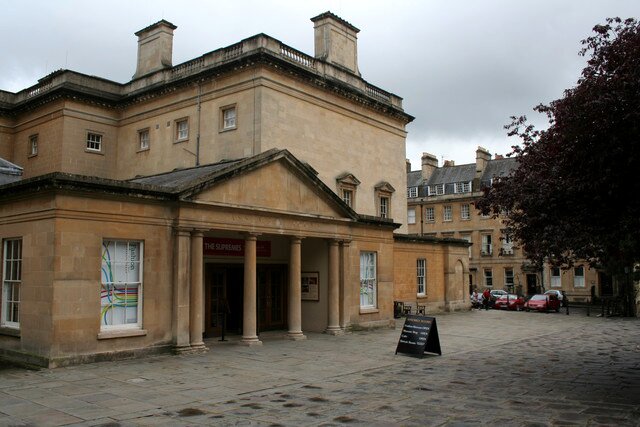 Fashion Museum and Assembly Rooms by Marc Anderson reproduced under CC 2.0
The conference will take place at the Assembly Rooms in the centre of Bath from 8th to the 10th of January 2014. There will be a Welcome Reception on Tuesday the 7th of January at the Roman Baths with access to tunnels not usually open to the public. The Reception is kindly hosted by the Chair of the Council of Bath.
The Roman Baths are well preserved ruins of a magnificent Roman temple and bathing complex that still flows with natural hot water.
The Assembly Rooms are part of a stunning Georgian building, dating back to 1771. The Assembly Rooms is made up of several main rooms - The Ball Room, The Tea Room, the Card Room and The Octagon. The Fashion Museum is also situated within the building and is home to one of the world's finest collection of fashionable dress, creating an inspiring venue for any occasion.
The Assembly Rooms are situated on the northern side of Bath's city centre. If arriving by train it less than 15 minutes walk from Bath Spa train station
Bennett Street, Bath, BA1 2QH
Registration will take place at the Roman Baths on Tuesday 7th of January ahead of the Welcome Reception from 17:00 and on Wednesday 8th January from 9:00.
The welcome reception will take place at the Roman Baths.
All the oral presentations and poster sessions will take place in the Assembly Rooms. Coffee breaks and lunch will also be held at the Assembly Rooms. The conference dinner on Jan 9 will be held at the Ball Room inside the Assembly Rooms.